Diese Studie wird demnächst auf dieser Website publiziert, bleiben Sie dran !
Cet étude sera publiée prochainement sur ce site web.
This study will soon be published here on this website.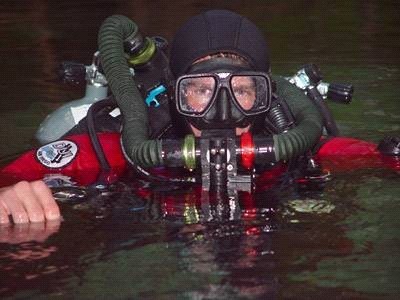 Quelle: www.halcyon.net
Die umfassendste Untersuchung zum Thema passive, AMV-gesteuerte SCR
Für viele Taucher und Instruktoren, sogar für SCR-Benutzer ein Buch mit sieben Siegeln.Leider, denn einige, darunter auch tödliche Unfälle, haben ihren Grund in diesem fehlenden Wissen.
Jetzt ist Schluss damit. Alles was man über das physikalische Verhalten dieser Geräte wissen muss, wird übersichtlich in 4 Teilen als Powerpoint-Präsentation dargestellt, die ganze Physik und Mathematik, mit zahlreichen Graphiken und Textkommentaren.
Nur mit diesem Wissen ist es möglich, den systembedingten Gefahren wirkungsvoll zu begegnen und damit zu verhindern, dass man eine Zahl in der Unfallstatistik wird....
L'étude la plus complète sur des recycleurs à circuit sémi-fermé (RSF), à addition passif
Pour pas mal de plongeurs et instructeurs, même pour des utilisateurs des RSF un livre avec sept joints. C'est triste à dire, mais quelques accidents récents, dont des accidents mortels ont aussi leur raison dans ce savoir manquant.
Ainsi est la solution: Tout ce qu'on doit savoir sur le comportement physique de ces appareils, représenté clairement dans 4 parties en présentation powerpoint, la physique et les mathématiques entières, illustré avec de nombreux graphiques et commentaires de texte.
Ce n'est qu'avec ce savoir qu'il est possible de faire face efficacement aux dangers dus au système des RSF et ainsi d'empêcher qui on devient un nombre dans la statistique des accidents....
The most comprehensive study on passive, RMV-keyed SCR
For all too many divers and instructors, it's a kind of myth around these rebreathers, even for some of their users. Sad to say, but some of the recent accidents with such SCRs, among them some fatalities, have their roots exactly in this lack of knowledge.
Now this time is over. Everything you ever should know on the physical behaviour of such SCRs is displayed in a comprehensive way in 4 parts in the form of a powerpoint presentation, the whole physics, the math and underlined with numerous graphs and comments.
Only this knowledge will give you the chance fight the system-inherent dangers and to prevent you from becoming another number in the accident-statistics....